We don't believe art should just belong in conventional places, we like to take it to the streets and other outdoor spaces.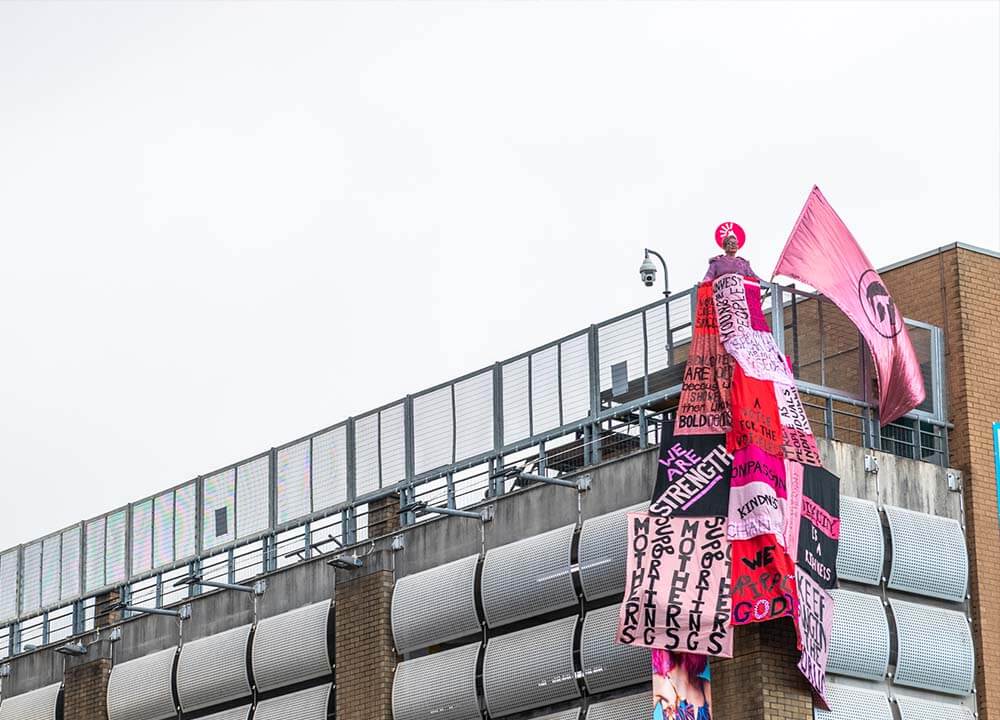 There is no limit to what we can add a touch of Vortex sparkle to
We dress people, we dress cities. Whether it's making beautiful bespoke costumes for a carnival parade or wrapping gift bows around buildings, we know how to create a visual celebration.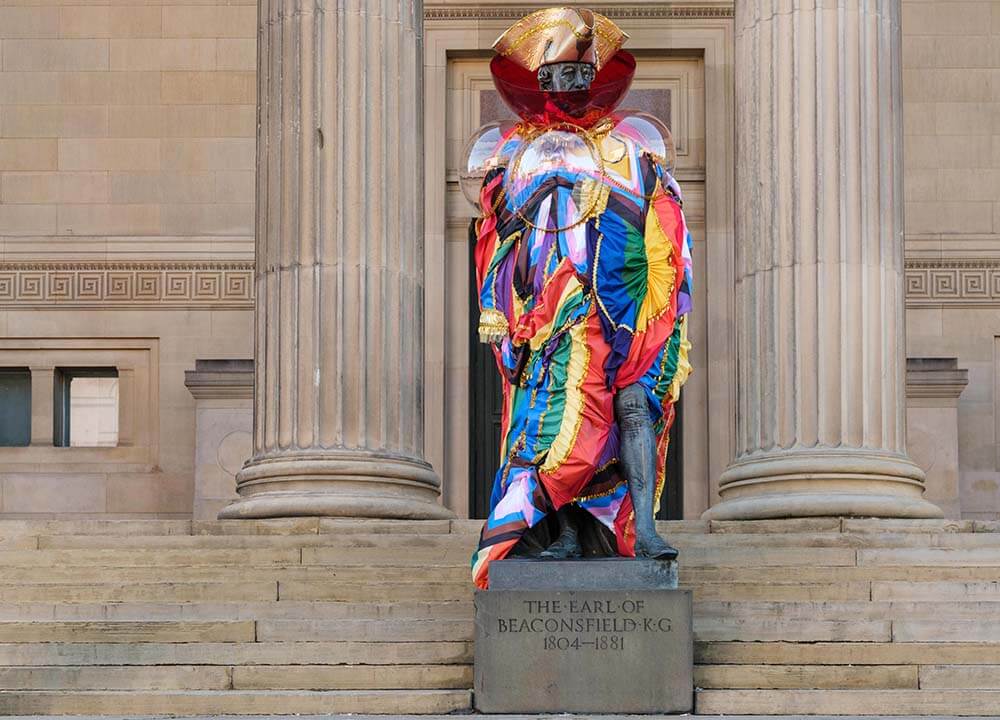 Where can we sprinkle that Vortex magic
We can breathe life and bring joy to any space. We've scaled bridges, transformed department store shop fronts, dressed enormous carnivals and created magical spectacles in front of major cultural institutions.
View All Our Creations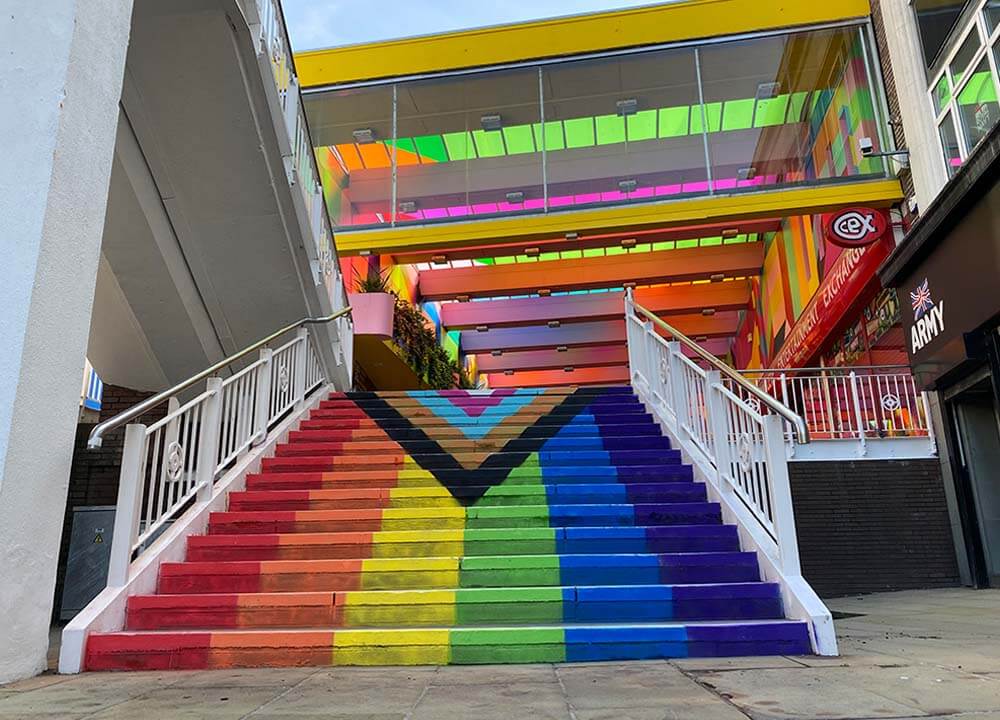 What we can do for you
We are here to introduce fresh and unique ideas to your event or venue. The more unusual the better! We design, create and deliver high quality creations bringing your ideas to life.
Find Out More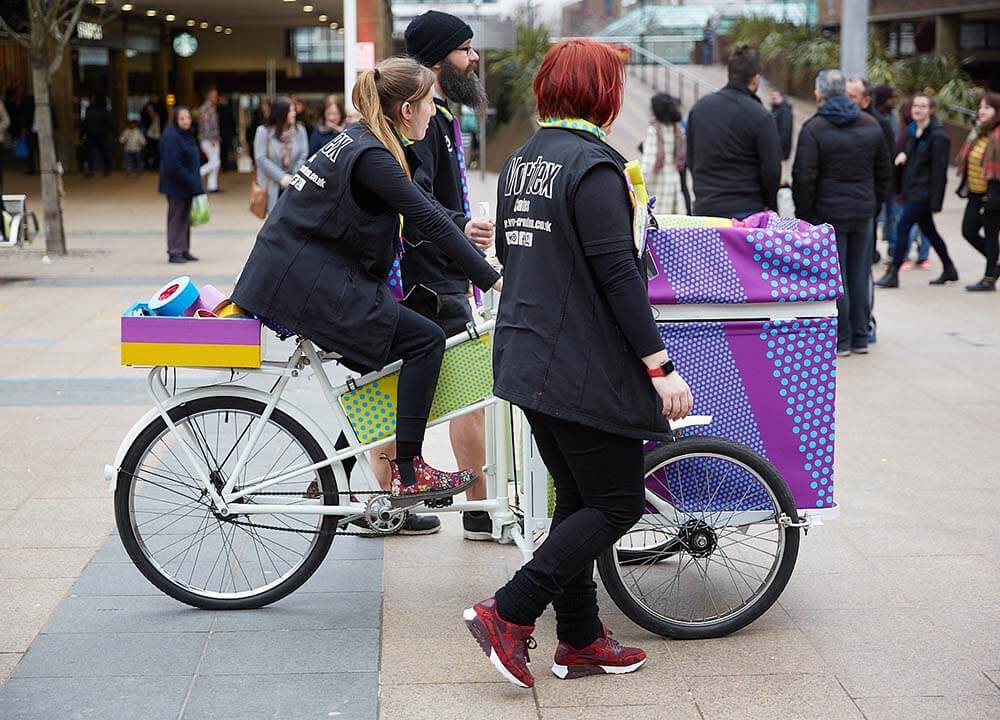 Teamwork makes the dream work
We have 15 years of experience working together and an amazing talent pool of professionals who form bespoke teams for each project - from scenic painters to performers to technical crew, we've got it covered with people you can trust. Your concept with our design expertise and talent pool means we can turn any location into a showstopping picture perfect moment.
"Working with Vortex is a breath of fresh air; fun, creative and easy to work with. They gave us exactly what we asked for: a quirky and imaginative event which was managed professionally by Marianne and Nicola."
–FarGo Village, Coventry
Here's a taster of our outdoor world
---