A journey of hope for refugees
The Project
Throughout 2021, from the Syria-Turkey border all the way to the UK, The Walk brought together celebrated artists, major cultural institutions, community groups and humanitarian organisations, creating one of the most innovative and adventurous public artworks ever attempted.
At the heart of The Walk was Little Amal, a 3.5-metre-tall puppet of a young refugee girl. Representing all displaced children, many separated from their families, Little Amal travelled over 8,000km embodying the urgent message - "don't forget about us".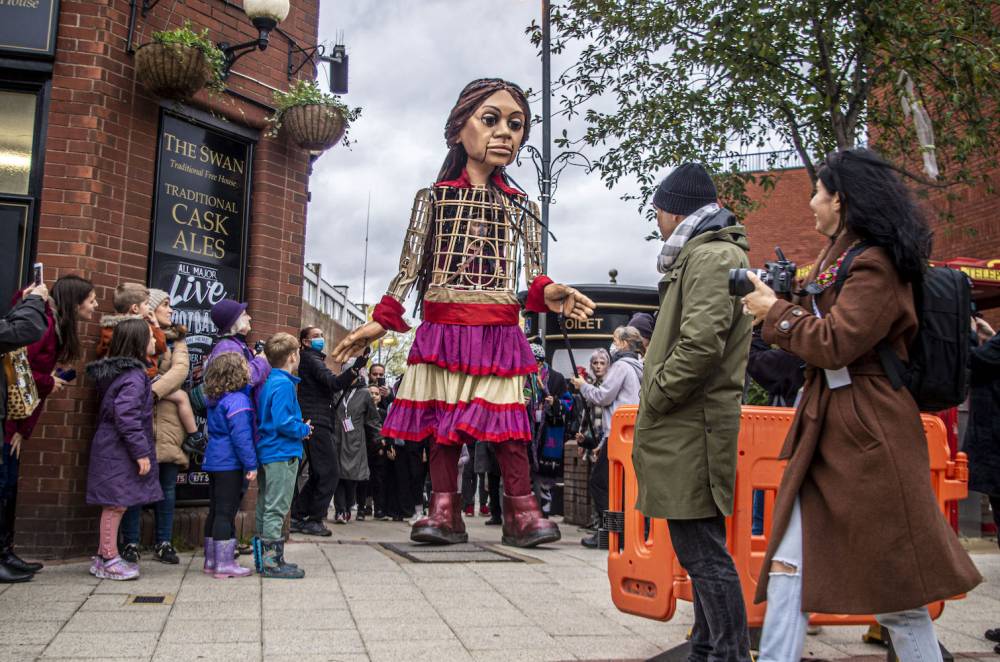 What We Did
Vortex had the pleasure of joining forces with an incredible team of local organisations and creatives led by the amazing charity Active Arts to welcome Amal in Birmingham.
We were tasked with designing and creating a gift to be presented to Amal on the day – a friendship bracelet. The bracelet, decked in traditional Vortex rainbow colours, was adorned with quotes from refugee members of the community who have all been welcomed to new lives in Birmingham.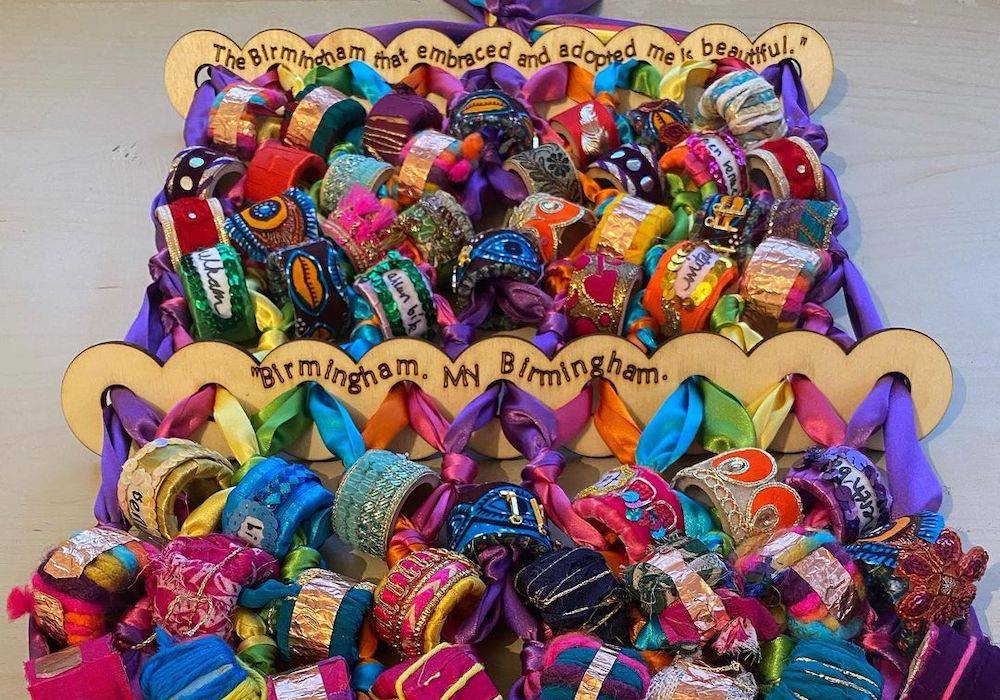 The Legacy
As well as the gift for Amal, we were lucky enough to also create a gift for the community. Together with other organisations we transformed a local shopping centre with a makeover as part of a lasting legacy to commemorate Amal's visit. Vortex transformed our shop front by adorning it with inspirational vinyl quotes created in collaboration with design agency JADE.
Images - © Ed King, Erdington Local