A MAGICAL PERFORMANCE TELLING COVENTRY STORIES OF MIGRATION AND INNOVATION
The Project
A collaboration with longstanding partners Highly Sprung, 'In Transit' was the finale of Coventry Station Community Day - a joyous celebration for the all the family that marked both the completion of a £82 million redevelopment of Coventry's railway station and its 60th anniversary.
Taking place at Coventry Station Boulevard, the performance featured a professional cast alongside groups from local schools.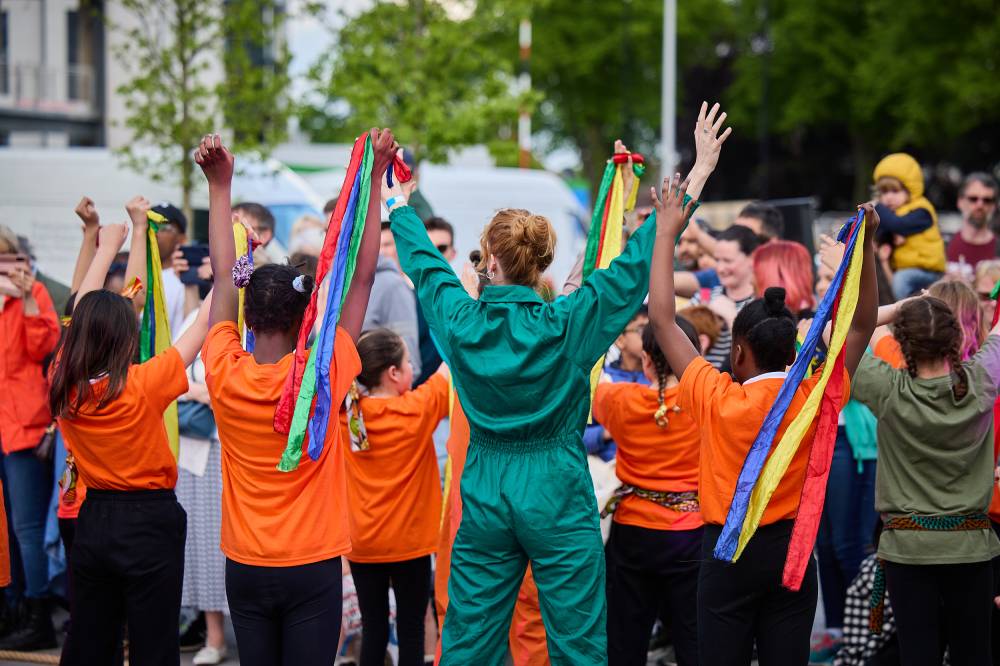 What We Did
Vortex were commissioned to create spellbinding costumes for over 150 performers and props to enhance the performance.
We took the story behind 'In Transit' - the power of imagination and the possibility it can bring to your life - and infused it with the the brand colour palette from the project's main commissioner, Avanti West Coast, as the basis for developing our creations.
Avanti's explanation behind their choice of colour palette - "the palette is inspired by the people, places and communities we serve, reflecting the landscapes which make our regions so rich" - felt so coincidentally aligned with the ethos of the project that we had to echo it in our colourway for both the costumes and the props.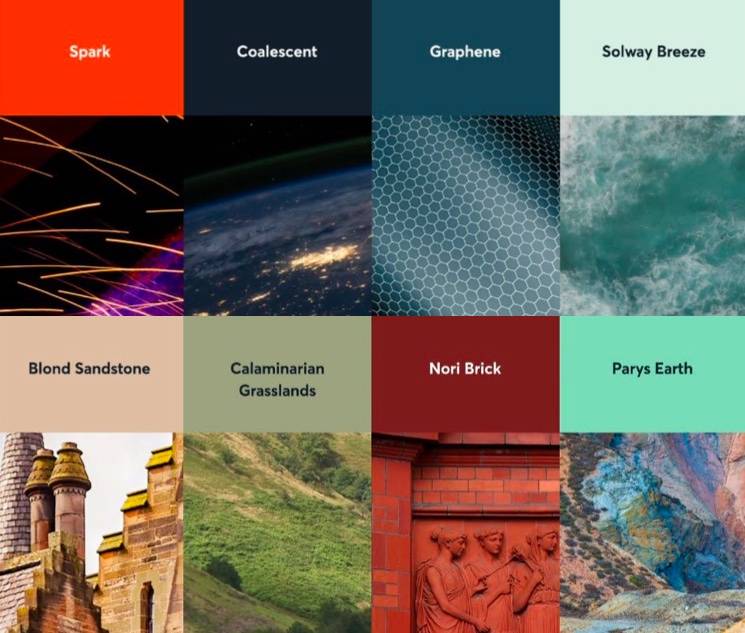 'In Transit' was part of Commonwealth Connections which links children and young people in Coventry with schools across the Commonwealth: in this case with young people from Zambia. To highlight the connection, we contrasted Zambian fabrics in our costumes against block colours from the Avanti palette.
The end result created a beautiful visual that perfectly complemented Highly Sprung's mesmerising choreography leaving an audience of all ages completely enchanted.