Designed to celebrate the city
The Brief
Coventry Moves was a day-long event designed to celebrate the city, reflect on its future and give voice to the many people that call the city their home.
A city-wide celebration, it was the first major moment of Coventry's year as UK City of Culture providing an opportunity for every home in the city to be involved.
We were commissioned to design and create costumes for amazing Coventry individuals, each representing one of many themes that the city champions. We dressed Sue Bent (the CEO of Central England Law Centre) in a giant skirt of bright pink and red protest banners to represent The Energy of Social Justice, whilst superstar singer-songwriter Navin Kundra drove a Triumph Spitfire adorned with various fabrics representing different communities through the city to portray The Energy of People Power celebrating Coventry's strengths as a manufacturing city.
This project was everything that we love about our job: using our creations to represent the strengths of our city and the extraordinary people who live here.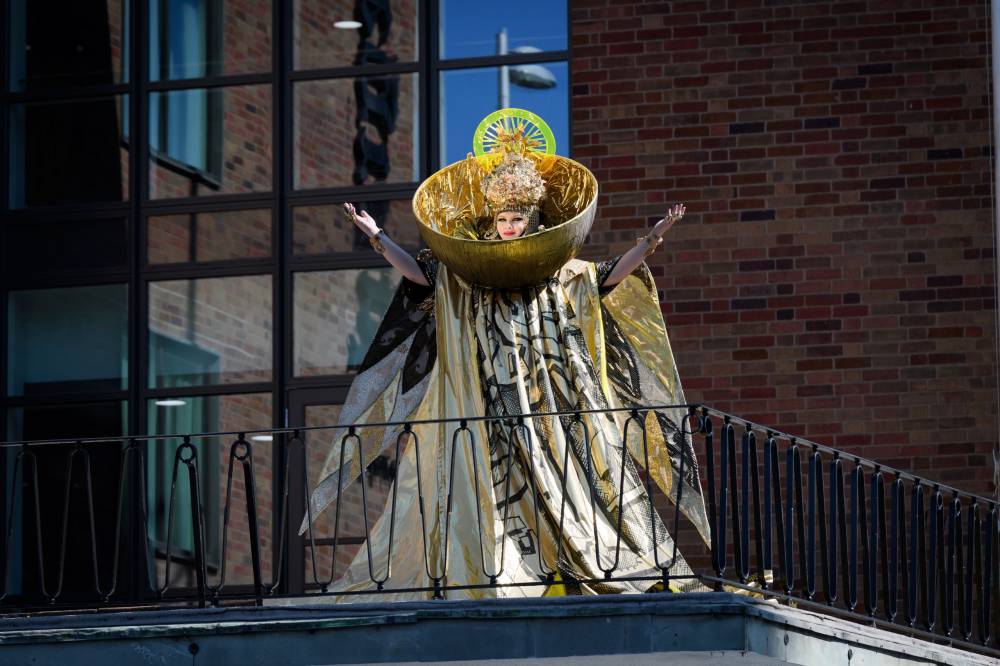 Online viewers across platforms
100,000
Countries reached online
67
Number of Coventry streets visited
400